workshop for coaches, service providers &
course creators…
a step by step process for planning your most successful quarter
The Abundance Planning System walks you through the process of releasing the past (because let's be real that baggage is heavy), visioning a beautiful future that's true to you, and creating an actionable plan with built-in flexibility for when life happens… in just 5 days.
During this workshop you will…
Connect with your vision, define success for yourself, and tap into who you're dreams require you to be.
Plan your most successful quarter using the 5-phase Abundant Planning System.
Get clear on what matters and what doesn't, plus free up time by focusing your energy on what matters.
Know that every step you take, every project you complete, and every goal you achieve over the next 90 days is bringing you closer to your vision and closer to living your dream life.
You know what you want.
Now, it's time to create a plan to get it
5 VIDEO TRAININGS
These 5 videos will guide through the five phases of The Abundance Planning System.
5 WORKBOOKS
Get implementing faster with these workbooks. Copy the Google docs straight to your account or download in your preferred format. 
Plus, you'll receive these bonuses…
THE FORGIVENESS MEDITATION
Use this meditation to release the emotional ties to the past and forgive yourself so you're free to manifest your dreams.
WHAT DO YOU VALUE?
This audio and workbook will help you set goals and live your life in alignment with what truly matters to you.  
VISION ACTIVATION MEDITATION
If you're going to live your dream life you need to know what that looks like, this visualization will help you clarify your vision.
THE QUARTERLY PLANNER SPREADSHEET
This template will help you map your your goals, projects, deadlines, and most important tasks.
THE ULTIMATE TIME BLOCKING SPREADSHEET
Corral your to-do list and regain control of your time and energy with my time blocking template.
The Abundance Planning Workshop
The planning system to connect with your vision, build a solid plan, and bring your dreams to life in 5 simple steps.
The Abundance Planning Workshop 5-Part Video Series
5 Planning Workbooks
Bonus! Forgiveness Meditation
Bonus! What Do You Value? audio + workbook
Bonus! Vision Activation Meditation
Bonus! The Time Blocking System Spreadsheet
Bonus! Annual Planner Spreadsheet
Meet Natalie
The Creator of The Abundance Planning System
Natalie Williams is a mindset coach and business consultant empowering women around the world to achieve their dreams and become the woman they were born to be.
More than ten years ago, she was a pre-med student with a nagging sense that something about the path she'd returned to wasn't right. After months of ignoring the nudges from her true self, which she calls Abundant Natalie, she received a radical wake-up call in the form of a diagnosis with degenerative disc disease.
That diagnosis was a turning point, she left the goal of medical school behind and embarked on a healing journey, for not only her physical body but her mental, emotional, and spiritual bodies as well, and in 2013 launched her business.
In the years since, she's continued to study, learn, experiment, and grow, her business evolving along with her.
Today, she works with women around the world helping them name and claim their deepest, boldest dreams, and bust through the inner blocks keeping them stuck so they can free themselves to be, do, and have everything they desire.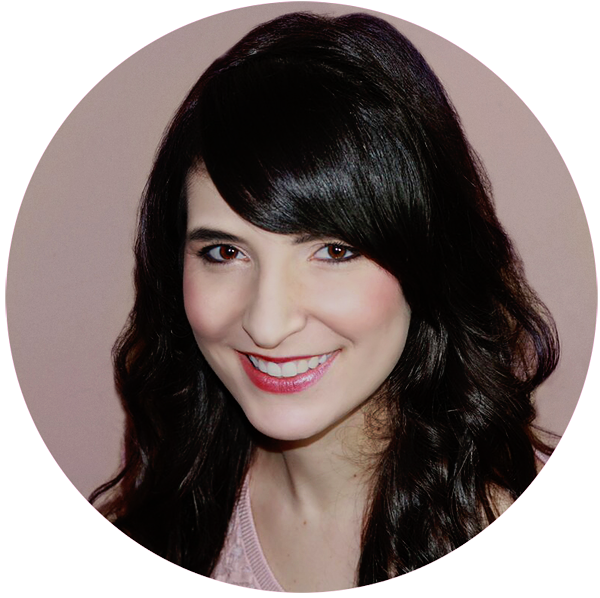 Get instant access to this workshop & create a feel-good plan for the next 90-days