for a limited time save 22% on five of my best-selling programs on breaking free from limiting beliefs & embodying Your Most Abundant Self so you can Love Your Life and Live Your Dreams.
I am so excited that you've landed on this page.
Earlier this week, my home was violated. Thankfully, my furbabies and I were unharmed and only some electronics were stolen.
The theft is really the minor part of it. Afterall, things are replaceable.
The major part is the loss of feeling safe and secure in my home.
It's funny how we take things for granted even when we know that nothing is ever certain.
We don't know what will happen. Things happen that are beyond our control every day, things we can't control.
BUT
We can control how we respond.
No matter what happens we always have the ability to choose our response, to decide the meaning we're going to give the experience, and the stories we're going to tell about it.
While I've been processing my emotions and the impact the robbery has had on my peace of mind, I've been going back to various tools and practices that I share in many of my programs.
As it happens, that inspired me to host this Seeing the Good special on a few of my programs. Plus to open up 60-Minute Audit + Coaching Sessions, which I haven't offered in months, so exciting!
For a limited time, join any of the home study programs on this page for 22% off their regular investments.
Ready to see the specials?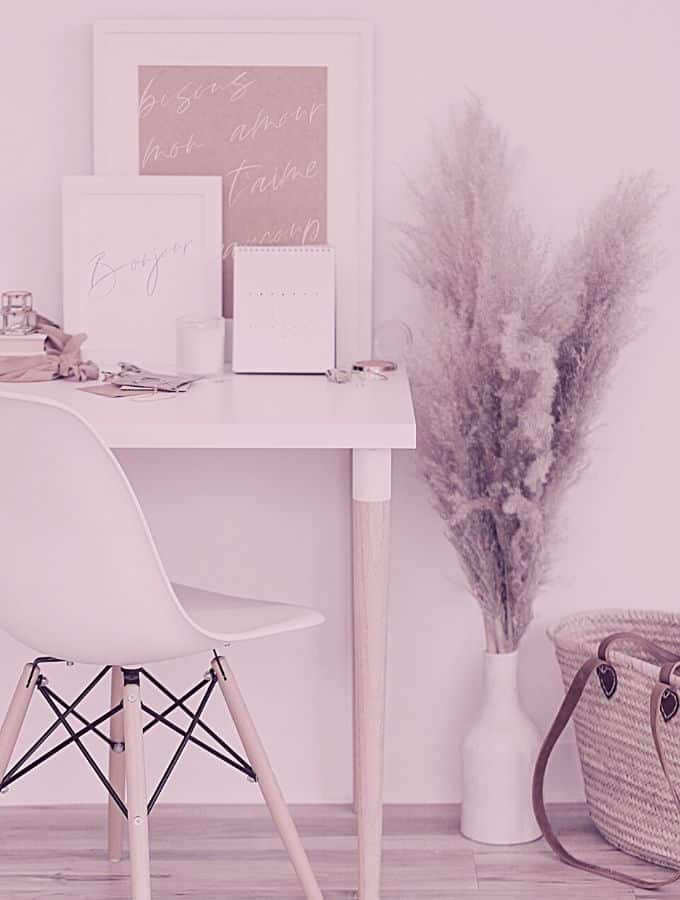 The Loving You Mindset Toolkit
The Loving You Mindset Toolkit is designed to help you step into total self-acceptance and fall in love with the most amazing person in your life—YOU!
You are worthy of love.
And you deserve to love yourself.
Loving yourself is a journey, it's a practice—a daily commitment to choosing self-acceptance, self-forgiveness, and self-love.
Inside the Loving You Mindset Toolkit you'll find…

A guide & audio to support you in shifting your perception around self-love (especially vital if you feel like you don't have time for yourself).

Journal prompt collection to help you tap into your truth as you explore what loving yourself means and looks like.

Self-love affirmations to rewire your beliefs and remind you that you ARE worthy of love.

A guided self-love meditation to help shift your state as you embody the version of yourself who truly and deeply loves herself.
As you use these tools, you'll not only cultivate greater self-love but every aspect of your life will be positively impacted.
The All-Powerful F Word: Forgiveness Mindset Toolkit
The All-Powerful F Word: Forgiveness Mindset Toolkit will help you (finally) forgive yourself and everyone else so you can let go of the past and embrace freedom, love, peace, and joy now and in the future.
Choosing to forgive is one of the most beautiful gifts you can ever give yourself. By choosing forgiveness you open yourself up to more happiness, peace, and love.
As you use the guidebook, journaling prompts, affirmations, and meditation inside the Toolkit, remember that forgiveness is a practice. It doesn't have to be hard or arduous. It requires that you:
Make the decision to forgive.
Are willing to release the hurt and the stories you tell about it.
It's my deepest wish for you that this Mindset Toolkit will support you in developing a forgiveness practice through which you're able to give yourself the gift of seeing irritating people and hurtful experiences as opportunities for growth, not pain.
Forgiveness is something you can choose. You can let go, or you can hang on. In all situations, the choice is yours.
Are you ready to choose forgiveness?
Okay so that was nothing short of amazing. I loved it!
Thank you XOXO
Totally had the realization that I can EASILY achieve those goals if I set my mind to it. That I am more capable and, more importantly, that I deserve to. And all in all, that I deserve love, that I DO love me, that I AM ENOUGH and that I don't need to constantly be a work in progress. That I'm great where I am and it's more like I want to love myself into these goals over here or these goals over there, not that I need to always be better because I'm amazing right now. I have goals I want to achieve, but as I am now, I am the loving, compassionate, sensitive and strong woman I needed all this time. I've always been here. Oh god now I'm crying. I love how I'm so much more in touch with my true emotions and not hiding behind my angry wall of defense anymore. That had its place but I'm glad it's gone now. You are touching so many lives with the work you do.
This is definitely your calling. I know I am constantly blessed with your skills and talents! I am so thankful for you and truly grateful for the way and time in which you came into my life.
The Mindset Reset Workshop
The Mindset Reset Workshop is four weeks dedicated to becoming aware of and mastering the skill of shifting your thoughts and how you think.
This is vital to understand because your thoughts are creating your experience.
No matter what is happening, you still have control.
You don't have complete control over your circumstances.
BUT…
You have total control over your experience because you can choose your thoughts.
During The Mindset Reset Workshop, you'll uncover the impact your thoughts have on your relationships, life, business, and ability to achieve your goals.
Inside The Mindset Reset Workshop, we cover:

Developing awareness of what you're habitually thinking and the impact those thoughts are having on you and your life.

Connecting deeply to your vision, believing it's yours, and aligning with it, so you can LIVE it.

Identifying your beliefs, recognizing how they're helping (or hindering) you, and owning your power to choose new beliefs.

How to reprogram your brain, so it's working for you rather than against you.

Dealing with resistance because it's going to show up, so I'll show you how you can shift it.
The Mindset Reset Workshop is delivered to you via email. You'll receive 3 pre-work practices, the workshop delivered over 5 lessons, plus a few bonuses along the way to help you reset your mind for success.
I totally recommend taking advantage of this! Natalie is an amazing woman, with amazing support to offer. I've been working with her for a little while now and I am already seeing immense benefits in my life, and clarity in my mind. If you have ever wondered what it would be like to experience support in a loving and caring way from a coach, this is the perfect opportunity to give it a try…you have nothing to lose and everything to gain.
After today's journaling I had an idea for a program and unlike how I used to sit on ideas waiting until I was ready, today I launched it. And holy crapola I made a sale!
Dream Alignment Bootcamp
Get your head out of the clouds. Get your actions laser-focused. And get results!
Are you living the life you want?
Are you making the money you desire?
Are you everything you want to be as a person?
If you answered "no" to any of these, I have one more important question for you:
Can you honestly say, you believe in yourself AND you know the work you are doing is what you need to be doing to have the life and business you want?
In the Dream Alignment Bootcamp we're going to…

Get your head in the game…YOUR game, so you'll no longer suffer from comparisonitis

Get clear on WHO you are at your core

Create a vision so clear and moving you can't help but shout it out from the rooftops

And get you into inspired action
So, your life in 14 days is totally different from your life today.
I just wanted to thank you for our time together today, you are by far the best coach I have ever had the privilege to talk to. Wow just wow!!! So much gratitude for you and what you helped me work through.
Thank you so much for our time together. Depth, richness and love radiate from you. So appreciate you!
If you have the chance to have a conversation with Natalie… Take it! It is truly powerful and she is brilliant at what she does. Can't recommend her highly enough.
SUPER SPECIAL OFFER
60-Minute Audit + Coaching Session
We all have moments where we find ourselves pulling our hair out, wondering why we're not making the progress we know we should be.
Rather than getting caught in a loop of feeling frustrated, taking ineffectual action (while hoping it'll somehow, some way work this time), only to once again be left wondering what the heck is going on!
You need a fresh, outside perspective on your business and someone who can be objective and see the forest through the trees. With that clarity, you can fix what isn't working and start getting the results you want.
Before your session, you'll answer some questions and send over a few assets, which I'll review in advance. Then together, we'll dive into what's happening and what shifts and adjustments I believe you can make to get things moving in a positive forward direction.
Your session includes pre-work, a 60-minute 1:1 call via Zoom, and the session recording plus any notes I make during our time together or while preparing, which are sent to you within 48 hours after we wrap up.
Thank you so much Natalie – I probably have more clarity after speaking with you today than I have had over the past three months! You really are amazing!!!
Highly recommended! Natalie is great at getting to the crux of things and helping to devise an action plan. She is also extremely resourceful, kind and nurturing – definitely give this a go if you are even slightly considering it. You will only be richer for it!
I just had a two hour phone conversation with the very beautiful and incredible Natalie, she is a gem. She is a wise one. I'd get on the phone with her if you were smart….Do it STAT!
I firmly believe that your dreams and desires were given to you because you're meant to have them.
But, here's the thing…
If you're going to get the results you desire you need to have your thoughts, beliefs, and actions ALL aligned with the outcome you want to achieve.
Your thoughts need to align with you having your desires.
Your beliefs need to be in support of the You who has what you want.
Your inner world needs to be aligned with the outer world you want to create.
And then…
From this place of inner alignment, you take actions that are aligned with your goals.
If you're working your booty off but not getting the results you want nine times out of ten it has nothing to do with the strategy you're using and everything to do with what's going on between your ears.
When you fix what's happening between your ears your actions will start producing more of the results you want without working harder.
Every audio, video, and journal prompt inside these programs will help you create that powerful state of alignment.
Say yes today, start aligning your thoughts with your desires and watch as your life transforms.
And as always…
Remember, you absolutely can Love Your Life and Live Your Dreams. It all begins within.

Still scrolling instead of enrolling?Let's make sure we get all of your questions answered.
I'm not a business owner, will these programs help me?
YES! Whether you're a business owner or not, we can all benefit from more self-love, the ability to forgive, and the tools to train our minds to achieve our dreams.
Take it from one of my Dream Alignment Bootcamp students:
"Most helpful to me was you helping me know I am enough and perfect just as I am right now. That I can set goals and work on what I want to work on, but that I am beautiful as I am now regardless of my choices."
Who doesn't want a little more of feeling like that?
Can I join more than one program?
Absolutely! Join 1 or 2 or all of them!
Psst if you're thinking about joining more than one program, use that chat button in the bottom corner to let me know what you want and I'll add in a little extra something special 😉
How much time do I have to commit to the courses?
For the Loving You and The All-Powerful F Word: Forgiveness Mindset Toolkits, you can listen to the welcome audio and read through the guidebooks in 15-20 minutes. Journaling can be anything from a few minutes to several pages, it's really up to you and what fits your lifestyle.
The Mindset Reset Workshop and Dream Alignment Bootcamp lessons can typically be done in 15-30 minutes.
Whether you want to dedicate 15 minutes a day or an hour a week, trust that you'll get exactly what you need.
What do I do if I have more questions?
Meet Natalie
Your New Mindset Coach
Natalie Williams is a mindset coach and business consultant empowering women around the world to achieve their dreams and become the woman they were born to be.
More than ten years ago, she was a pre-med student with a nagging sense that something about the path she'd returned to wasn't right. After months of ignoring the nudges from her true self, which she calls Abundant Natalie, she received a radical wake-up call in the form of a diagnosis with degenerative disc disease.
That diagnosis was a turning point, she left the goal of medical school behind and embarked on a healing journey, for not only her physical body but her mental, emotional, and spiritual bodies as well, and in 2013 launched her business.
In the years since, she's continued to study, learn, experiment, and grow, her business evolving along with her.
Today, she works with women around the world helping them name and claim their deepest, boldest dreams, and bust through the inner blocks keeping them stuck so they can free themselves to be, do, and have everything they desire.