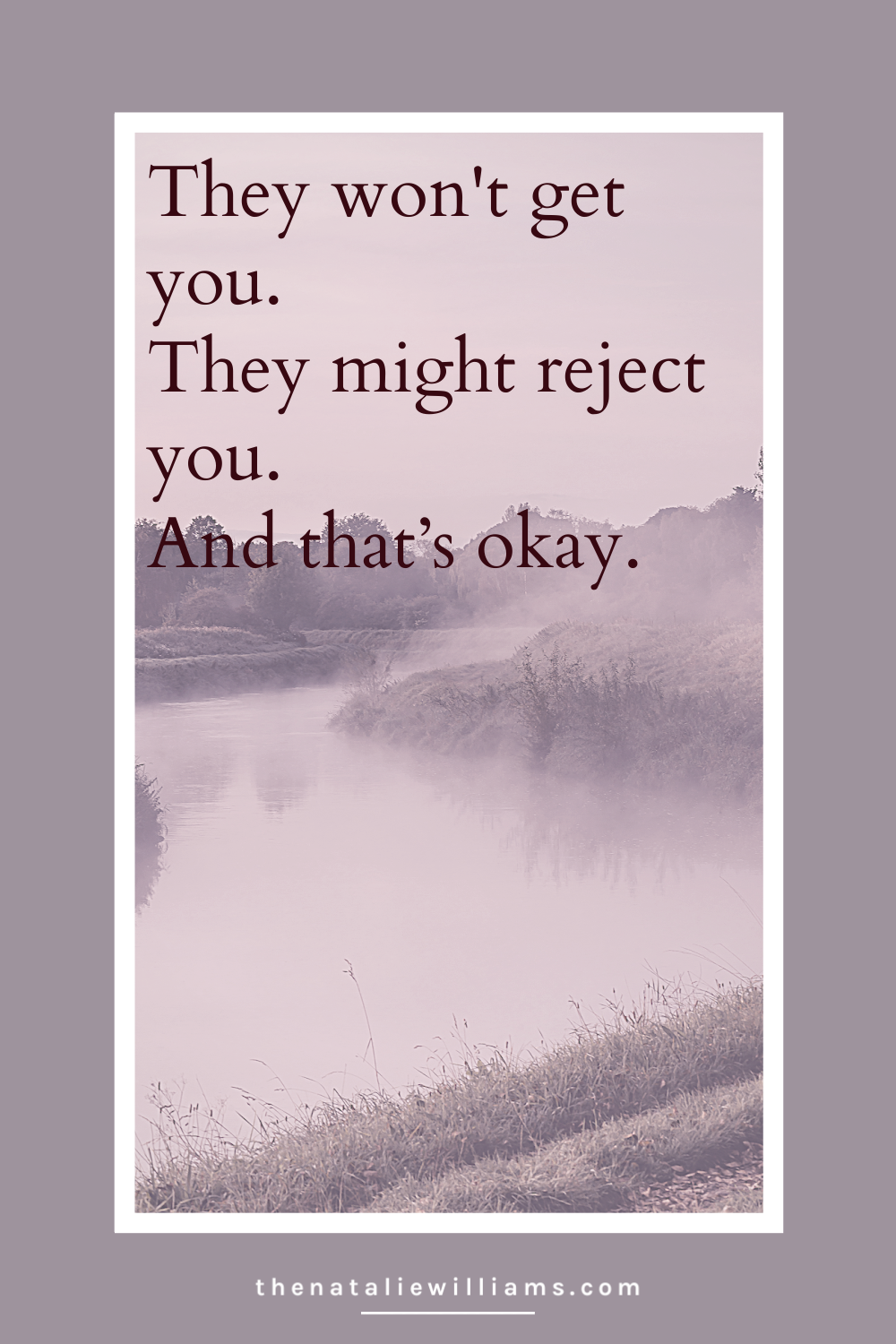 It's surprising, yet not, how often I choose not to have what I want because of my family.

It's not that I don't love them. And it's not that they don't love me.
No, it's nothing so overt.
It's an underlying fear. A fear that if I had the thing that I want, then I'd be "too much".
And in being too much, I would be rejected and abandoned.
Usually, when I become aware that this fear has shown up again, my reaction is along the lines of "Ugh, fuck seriously, this shit again." (A very enlightened response, right?)

And then I remind myself that this is a common fear. As humans, we're hardwired to want to fit in, to need to be a part of the tribe.

Think about the Paleolithic age, where being booted out of the tribe practically guaranteed an early death.
So from that viewpoint, it abso-fucking-lutely makes sense why this fear comes up when pursuing your goals and dreams. Especially, if your goals and dreams differ from your family's.
Because when you get it, you'll have something that no one else in your family has or has ever had.
It makes you different.
And that freaks your subconscious mind out—you don't want to die.
Being different puts you at risk of being booted out. Being booted out equals death. Or at least to a part of your mind, it does.

But your mind isn't you. And it isn't always right.

In this case, it's wrong.
You are not going to die getting it. 
And you get to choose what you believe.
So, rather than choosing not to have it because you're scared of being booted out of the family. 

What do you want to believe?

Choose to believe that you get to have your dreams and feel safe and secure.
You get to choose your tribe. 
You get to choose to be a part of a tribe who fucking celebrates you for living your dreams and being ALL of you. 
You can choose to know, trust, and believe that you are always safe and loved. 
You get to choose the thoughts you think.
You get to choose what you believe. 

You get to choose what you have and do and who you are.

You get to choose your tribe. 
You get to choose.
Remember, you absolutely can Love Your Life and Live Your Dreams. It all begins within.