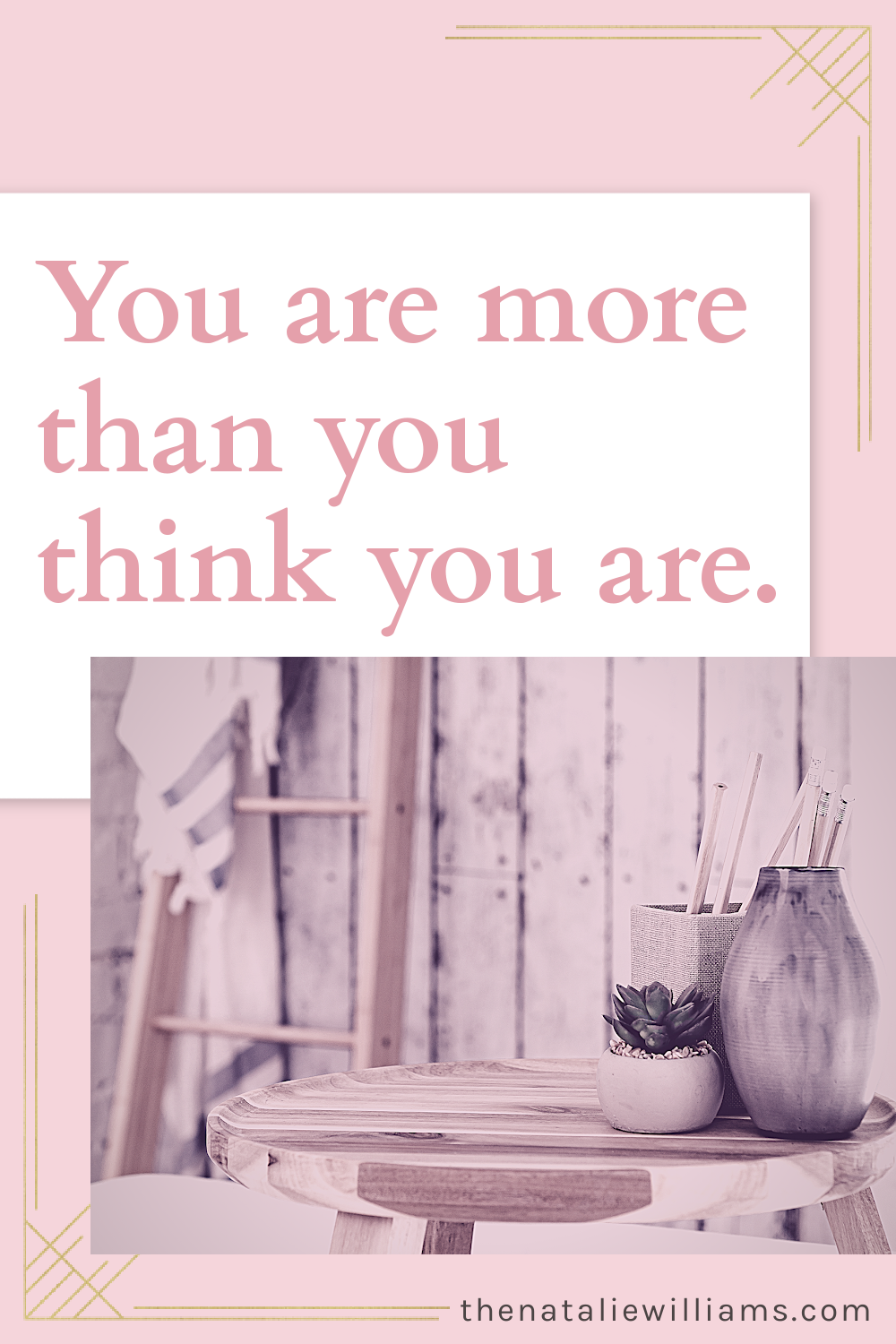 You are more than you think you are.

It's so easy for us to get caught up in the thoughts we think, the perceptions others have toward us, and the stories we've made up about our experiences.
Yet, this is a false view of who we are.
We are so much more than our thoughts.
We're capable of so much more than we believe we are.
We are so much more than the perceptions of others (sometimes significantly so).
We are more than our experiences.
And we're more than the stories we've made up about those experiences.
We are infinite beings.

YOU ARE AN INFINITE BEING.

This is a concept that I think most of us, myself included, struggle to fully wrap our minds around.
What does it mean to be an infinite being?
If we believed this truth, what might shift?

What if you believed that as an infinite being, everything you desire (even, maybe especially that big, terrifying, heart-racing dream that you never speak out loud for fear of being viewed as insane) was possible?

What would happen if you began acting as though your deepest, biggest, boldest dreams were possible even if you didn't yet fully believe in their reality?
How would you show up today?
What would you do today?
If you knew your biggest dream was possible, how would you see yourself?
What limits would you stop believing?
What would you believe about yourself, your dreams, the way the world works?
What stories would you rewrite?
If you knew that what you dream about was possible for you, how would you live?
Think about this.
Journal around these questions.

Allow this to shift your awareness, to alter your perceptions, and then take action accordingly.

Aren't your dreams worth it?
Remember, you absolutely can Love Your Life and Live Your Dreams. It all begins within.