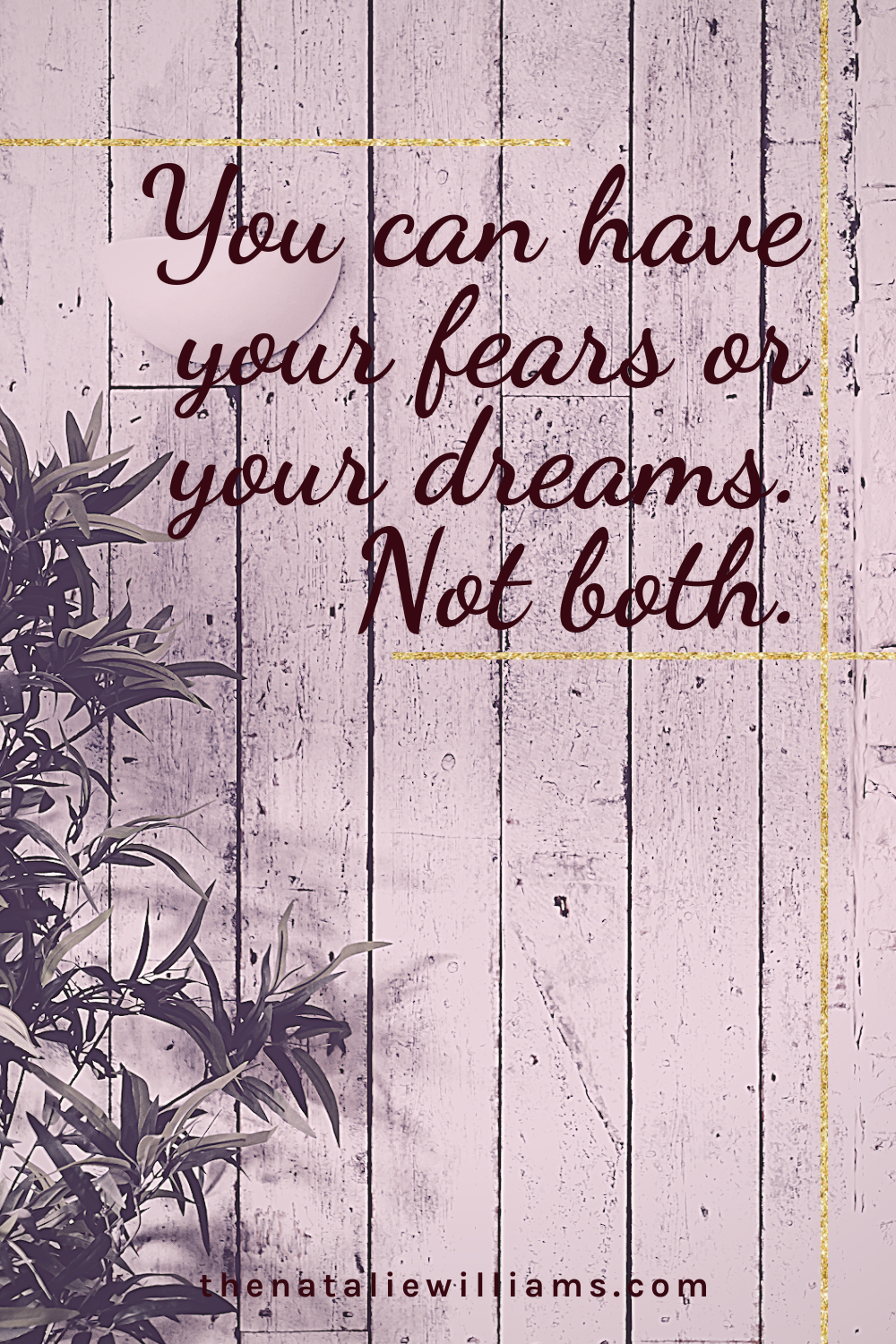 Your fears or your dreams—which do you want?

We all have periods where we give more energy and attention to our fears than our dreams. Times where we spin our wheels while worrying about all the negative what-ifs. Instead of considering all the positive what-ifs.
Feeling fear is normal. It's a natural part of being human.

The question isn't whether you'll have fears, BUT what will you do WHEN you feel fear?

Will you give your fears your energy?
Or will you redirect your focus back to your dreams?
When fears and doubts and worries pop up, do you fall down the rabbit hole with them?
Or do you notice them, check for any validity and guidance, and then get back to focusing on your vision?
If you're continually going down the rabbit hole, you're never going to experience the levels of success, joy, abundance, and peace you desire. You'll never live the life you KNOW you were born to live.

You need to train yourself to keep going anytime a fear pops up.
You must discipline yourself to keep your focus on your dreams.

You need to practice shifting from fear back to faith.
You have to learn to trust that your desires are the truth and your fears are a lie.
You were born a success.

You've been given your dreams because you are meant to live them.

Bring your focus, your attention, your energy back to your dreams.
Choose faith over fear and KEEP choosing faith.
Remember, you absolutely can Love Your Life and Live Your Dreams. It all begins within.